LOOKING FOR AN EXCEPTIONAL OPTOMETRIST IN AUCKLAND?
You have found the right place. Auckland Optometrists offer a comprehensive eye examination and advises tailored to your individual needs. We invest in professional excellence, using latest technology and high quality frames, lenses and contact lenses.
Shahin Khayami
B.Optom(Hon), CertOcPharm
Graduated from the University of Auckland in 1999 .Subsequently he obtained a certificate in Ocular Pharmacology from the University of Auckland in 2004 and later in 2005 he completed a course at the Faculty of Science in Ocular Therapeutics certification from the University of Auckland to allow the use of diagnostic and therapeutic drugs. This has enabled him to write prescriptions for eye-drops such as antibiotics and anti-inflammatory for the treatment of ocular conditions such as allergy and conjunctivitis. In 2016 he has further qualified as a glaucoma practitioner allowing the prescribing of glaucoma drugs.
His particular interests are contact lenses, children's vision, diseases of the eye and ensuring the best fit for your eye wear needs.
Shahin had gained over 5 years of experience in multiple city and rural practices before opening his own optometry practice in Royal Oak in 2004.
We can't wait to help you.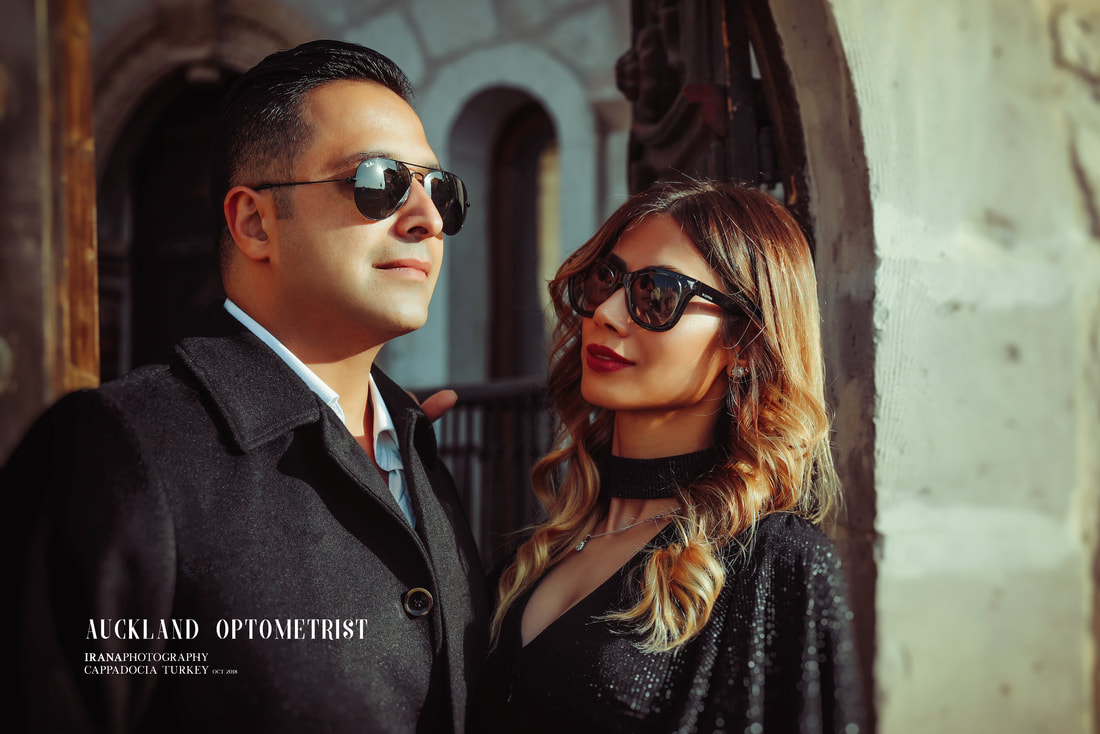 Janice Teo
BOptom BScience (Pharmacology), Graduate Certificate in Ocular Therapeutics, NZAO Member
Joined the optical industry in 1999 working for a corporate chain and stayed on to become the optometrist after gaining both her degrees in Optometry and Pharmacology in 2005.
Over the years, she took on the senior role and worked as Optometrist Manager in a number of practices. She obtained her Certificate in Ocular Therapeutics in 2013 and from there, she found renewed passion for Optometry and her love for learning continues to grow.
Her passion is in specialised CL fitting including Keratoconus and Orthokeratology and prescribing specialised spectacle lenses for the unusual cases from lazy eye to anisometropia. She is currently pursuing her long time interest in Behavioural Optometry. When it comes to her prescription and diagnosis, Janice has an attention to detail approach. It is part of her work ethics to offer nothing but first class service to her customers.
Let her wow you with her experience.
VISIT AUCKLAND OPTOMETRISTS
Healthy eyes healthy eyesight.
Come see us at Auckland Optometrists and together we will find a solution. Let us partner with you to help you maintain good vision health because your eyesight is one of your most important senses.
See what our customers are saying about us, our products and our eye examination.
Richa Kolte
"Same lovely service offered! I booked in for my MIL and myself the optometrist was an amazing lady... You guys are good and so are your prices... the optometrist is extremely caring , experienced and look after you. Will always come back! Thank you."
Facundo Jagodnik
"Excellent priced and attention, they are professionals."
Audrey Heremaia
"Fair prices and extremely thorough with their examination. My husband loves his new glasses perfect for him. As he can see the sharpness of colours now. Prompt and professional service received glasses in 3days Awesome. 😁👍"
Brenda Luki
"Loved the space ,friendly upon arrival consultation there was no mucking around. And straight to the point of examination.
Can not wait for my new glasses, oh by the way awesome selection."
Farrel Gordon
"I've had something irritating my eye for ages. Went in to see Shahin, and he knew what it was straight away. Calmed my nerves then quickly and painlessly removed what was bothering me. 10/10, what a fantastic guy."
Shyam Patel
"First rate top quality eyecare and service. Superb quality frames and lenses. Amazing price. Highly recommended have been a repeat customer for the last 7 years and continue to receive excellent service."